Solve strategic challenges and create new opportunities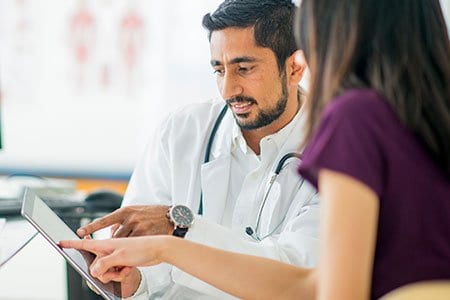 Today, when patient experience can significantly help or hinder the bottom line, improving patient interactions at every touch point is at the top of any healthcare organization's strategic goals. As a healthcare supplier, you need to show healthcare executives that you can help solve strategic challenges like these. But you also need to demonstrate the ways you can create new opportunities.
In each of our proven customer relationship training for healthcare programs, former industry executives guide you through the scenarios you face daily with your clients. This regular practice ensures behaviors are embedded and that you and your teams can apply these techniques in everyday situations. Our healthcare clients have used our programs to develop a global vision of the business of a healthcare facility, understand hospital CXOs and their challenges, gain access to hospital CXOs by building long-term relationships, and create value for healthcare facilities, among other objectives.
Healthcare industries using, or great candidates for, our programs include:
Hospital equipment
Diagnostic equipment
Medical devices
Life sciences
Research
Pharmaceuticals
Biotech
Chemicals
See how our programs benefit GE Healthcare.

HOW CAN GPT HELP YOUR ORGANIZATION?
HOW CAN GPT HELP YOUR ORGANIZATION?