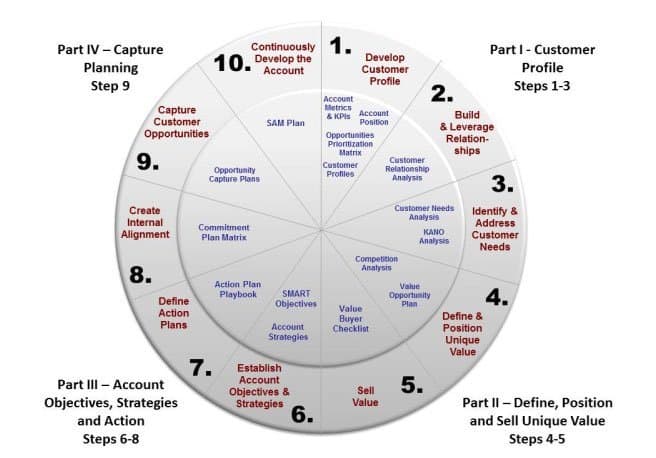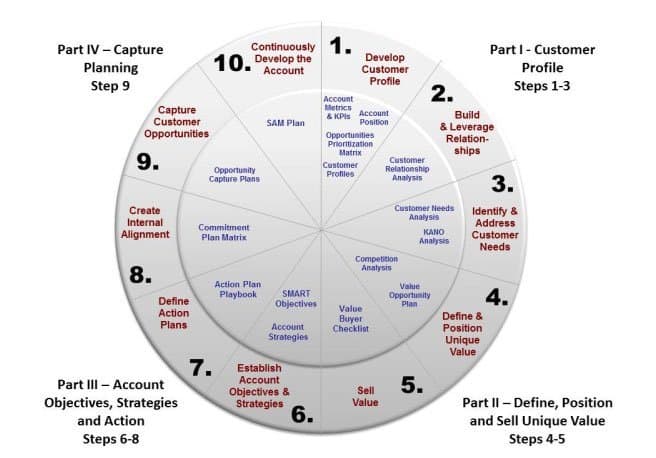 The 80/20 rule, or Pareto Principle, is a reason why many companies have a Strategic Account Management (SAM) program: They want to focus on the small number of customers or accounts that are their most significant long term assets.
The problem is, even though many companies have a SAM program, account managers don't always use it because it is typically too complicated and forms-driven. As a result, account managers don't believe the plans work or are worth the effort to make them work.
Among global companies, the need for a SAM Plan is increasing, often because companies believe the one their organization has in place is not particularly effective.
Here are 10 surprising stats about Strategic Account Management (SAM) Plans
89% believe their use of SAM Plans is going to increase.
77% use revenue (actual and potential) as a basis for selecting their strategic accounts. However, out of the top 10 percent of overall SAM performers, a vast majority (79%) use gross profit as the criterion for selecting strategic accounts.
71% of companies believe they had seen less than 26% improvement in sales since launching their SAM programs.
61% of companies say, "training in strategic account management," can enable them to enjoy greater revenue, profit, and customer satisfaction.
60% of companies believe "strategic accounts" should be generating 25% or more in revenue; 30% believes they should be generating 50% or more.
51% see their SAM programs as a competitive strength, but 27% identify their programs as a weakness.
48% believe the SAM process in their company lacks effectiveness.
42% attribute lack of effectiveness to "company structures, systems and/or processes" in executing Strategic Account Management.
36% attribute lack of effectiveness to "lack of cooperation and collaboration among various groups at the company."
Only 32% of companies say they know enough about how to build and communicate the messages of value we can bring to bear for strategic accounts.
These statistics comes from studies done by Mercuri International and RAIN Group.
At Global Partners, we believe the Strategic Account Management process doesn't have to be this way. We developed a 10-Step SAM Plan to be straightforward, clear, actionable yet flexible to the dynamics of any global organization so it is used.
Has the demand for an effective SAM Plan increased at your organization? Is the SAM process you have in place as effective as it could be or are you ready to look for another way?