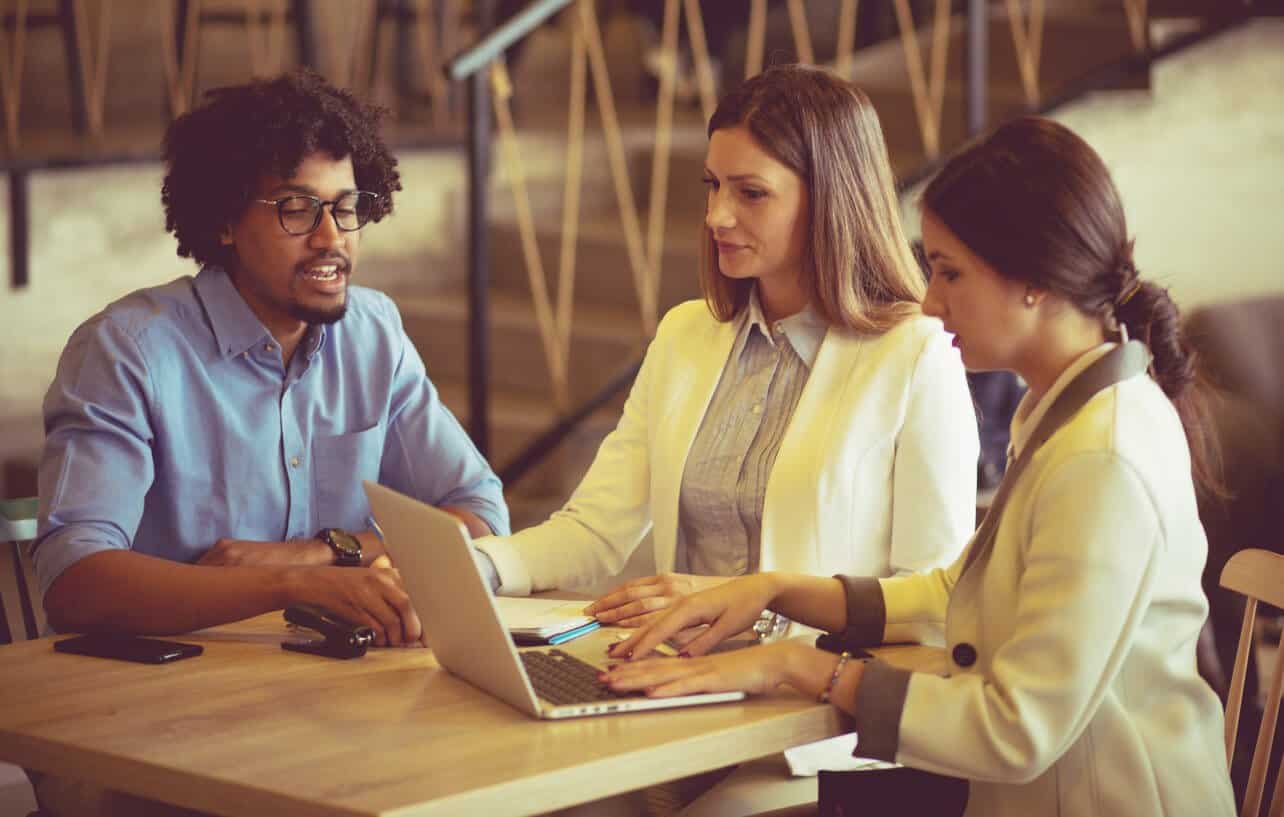 What does the term "customer experience" mean to you?
Though it is a challenging concept to define, today it is considered essential to invest in creating an overwhelmingly positive customer experience for every organization or individual you do business with. That's because effectively doing so builds affection and loyalty toward your company, deepens your connection to your customers and increases revenue.
The act of delivering a consistently positive customer experience is also easier said than done. Read on for a thorough examination of what outstanding customer experience is, why it is so essential today, and tips and strategies for how to achieve it in your organization.
(Pro tip: Customer experience is often called CX, but don't use that term with your customers. They likely don't want to be abbreviated as 'C' or have their experience summed up as 'X'.)
What is Customer Experience? [Definitions]
As mentioned above, the question "what is customer experience?" has a wide variety of answers. Here are several of the most helpful definitions of customer experience (followed by our own definition of next-level B2B customer experience):
Definitions of Customer Experience
Webopedia:
Customer experience is the phrase used to describe the relationship a customer has with a business. Customer experience refers to the total of all experiences the customer has with the business, based on all interactions and thoughts about the business.
Forbes:
Customer experience can include a lot of elements, but it really boils down to the perception the customer has of your brand.
Harvard Business Review:
The sum of all interactions a customer has with a company. This can include everything from a customer's initial awareness or discovery of a company, product, or service and progressing through the purchase and use of those products or services. Together these … touch points …create an organization's overall customer experience.
HubSpot:
The impression you leave with your customer, resulting in how they think of your brand, across every stage of the customer journey. Multiple touchpoints factor into the customer experience, and these touchpoints occur on a cross-functional basis.
Gartner
The customer's perceptions and related feelings caused by the one-off and cumulative effect of interactions with a supplier's employees, systems, channels or products.
TechTarget:
Customer experience (CX) is the sum total of customers' perceptions and feelings resulting from interactions with a brand's products and services. Customer experience spans the lifetime of customers' relationships with a brand, starting before a purchase is made, continuing to active use and advancing to renewal or repeat purchase.
Of course, the concept of customer experience spans B2B as well B2C contexts, especially since the perceptions that your corporate clients and customers have of your organization will invariably be shaped by the individual perceptions of key people with whom you are in close contact.
Our company is laser focused on B2B customer experience because it is at the heart of nearly everything we do. Not only do we continue to pioneer the leading edge of customer experience training, we embrace a model of continuous improvement for delivering and nurturing unparalleled customer experience to each of the organizations we partner with.
Here is our expanded view of the definition of customer experience that includes two key hallmarks of our training work, a focus on relationships and a focus on your future:
Definition of Next-Level B2B Customer Experience | Global Partners Training
B2B Customer Experience — The overall relationship that a customer has with your organization, built upon the sum of all of your interactions with that customer and including an awareness by the customer that you are committed to understanding their most important business objectives and focused on contributing to their current and future success. 
Why Prioritizing Customer Experience Is So Essential Today
Let's start with the basics. It doesn't take a Harvard MBA to understand that engendering overwhelming positive customer experience:
Improves customer retention
Improves customer satisfaction
Improves potential for upselling and cross-selling
Improves the likelihood of building new business through positive word of mouth
A quick look some revealing statistics validate the idea that customer experience is more important than ever. For example digital marketing giant HubSpot reports that:
More than 80% of companies who prioritize customer experience are reporting an increase in revenue.
76% of customers expect companies to understand their needs.
Customers will spend 17% more for a good experience.
Customer-centric companies are 60% more profitable than companies that aren't.
$1.6 trillion is lost each year due to poor customer service.
Prioritizing next-level B2B customer experience offers countless benefits to nearly all companies today. Perhaps most significantly, it builds a foundation to work with your most important customers to reimagine the business relationship by agreeing upon goals that are win-win for both parties.
Related article: 4 Key Trends for Service and Support Organizations
Key Elements of Building Positive B2B Customer Experience
Creating the next-level B2B customer experience that is at the heart of transforming the typical provider-customer connection into a long-term, win-win relationship requires focused effort and cultural change, especially on the part of the product/services provider — change that involves an ongoing commitment to better understanding each customer's Big Picture.
Our experience has shown that the best way to bring about this type of cultural shift is through in-depth customer experience training that emphasizes the following points and enhances the ability of key employees to develop deeper connections with customers.
Importance of understanding customer pain points
Helping customers solve challenging pain points is high on the list of things that generate positive customer experience. But this goes well beyond simply fixing something that's broken. And truly understanding a customer's most significant pain points is easier said than done.
That is why it is so valuable to train employees who are most frequently in close contact with customers to not only resolve immediate issues or problems, but to embrace every touch point as an opportunity to delight the customer and learn more about their most important needs and goals.
Loyalty as key to driving long-term business success
Every business wants to develop loyal customers. Focusing more closely on each customer's big-picture needs helps accomplish this as well. After all, one key to nurturing relationships that result in loyal customers is to not only solve the customer's current needs, but to know them well enough to anticipate future needs as well.
The goal is to build business partner relationships in which the customer comes to see you as not just a provider, but as a trusted advisor who understands their goals and is committed to helping them achieve them.
Customer service vs. customer experience
Customer service and customer experience are two very different things, but it has become increasingly important to understand how they are interrelated in today's business environment. Superior customer service can go along toward establishing positive customer experience, but this works best when field service and customer service teams are focused on the bigger picture.
"Customer experience and service have converged," says Peter Schwartz, Salesforce Senior Vice President of Strategic Planning. "It's more than call centers and successful responses to problems; it is service opportunities in sales, support and marketing. Delivering great customer experiences now means providing amazing almost magical service at every opportunity."
Importance of capturing and analyzing customer feedback
Customer surveys and other first-hand methods of gathering insight into your company's performance relative to the customer's needs and expectations are certainly important. But some of this information constitutes "historic data," i.e. information about a particular issue-resolution, interaction or service call. The more valuable feedback is that which drives your deeper understanding and anticipation of the customer's ongoing business objectives and how you can help achieve them.
Encouraging and acting on employee feedback
Front-line personnel in your organization function as invaluable "eyes on the customers." That is why there are so many benefits to be gained by training and encouraging those employees to develop unique insights into your customers, report back on their findings and leverage that information to better serve the customer.
The insights gathered by a well-trained field service technician, for example, can be far more valuable than some written responses in a traditional customer feedback survey.
Developing ways to measure your customer experience metrics
One of the ways that we measure success when it comes to the holy grail of leveraging next-level customer experience into win-win business relationships is by building it into our time-tested approach to customer relationship training.
For example, we not only equip your front-line team members with advanced communications skills that help them succeed at the relationship-building described above, we also train them to chronicle success stories in which those skills have led to wins for your customers. These mini case studies often contain measurable outcomes for the customer, quantified in terms of the metrics that are most important to the customer, including one of the most important metric of all — revenue gains.
Related article: A Guide to the Outcome-Based Service Model & How to Make the Transition
Understanding that extraordinary customer experience fuels business growth
Customer service. Customer relationship-building. Customer experience. Win-win customer partnerships leading to revenue opportunities. Satisfied customer word of mouth leading to new business. The progressive approach to business success today places the customer at the center of everything.
Asking the right questions when deciding on customer experience strategy
The global management consulting firm McKinsey addresses the topic of future-focused customer experience strategy by suggesting that, "How an organization delivers for customers is becoming as important as what it delivers." The question, "What do my customers want?" it says, "is the question that every executive asks and that the savviest executives are asking more frequently than ever."
That is undoubtedly true, and at Global Partners Training, we take it one step further by putting in place a proven methodology for discovering answers to two questions "What do my customers want?" and "What are they most likely to want in the future?" with an approach that is unique to each customer.
How to Achieve Next-Level B2B Customer Experience
This customer-centric model now being adopted by many forward-thinking supplier companies doesn't just happen overnight. As mentioned earlier, it requires a cultural shift and customized training.
Training designed to position your company as a trusted partner-provider that customers want to work well into the future, because you continually demonstrate that you are committed to helping them achieve their most important business objectives today and act on new opportunities on the horizon. We call that next-level customer relationship training Total Customer Focus.
Contact us today to exchange ideas about the benefits of TCF training that is customized to the unique needs and objectives of your organization.