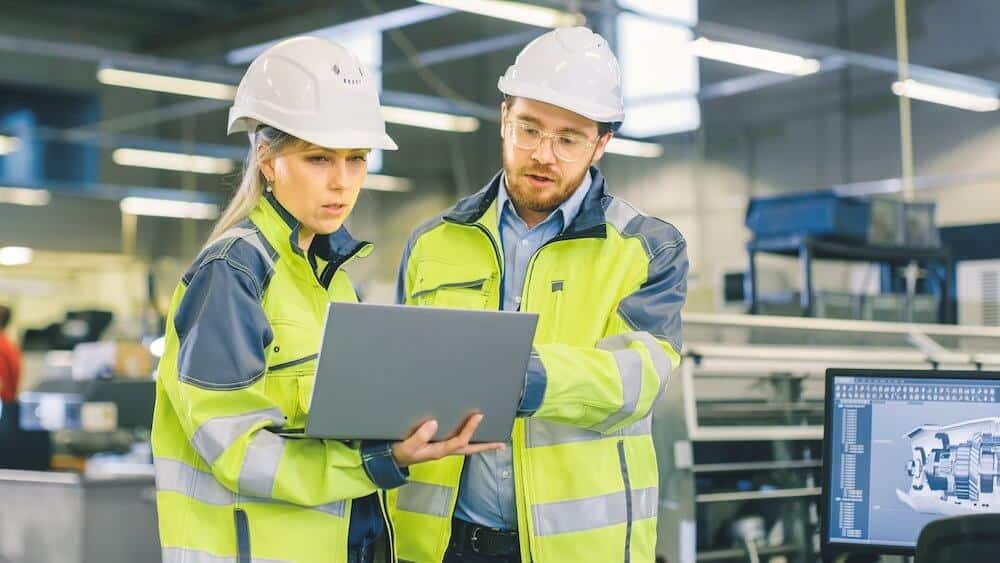 A customer's expectations can sometimes feel like a moving target, especially for those in sales and field service.
What do customers really want?
How can a business enhance its current offerings?
What are customers willing to pay for?
To hit the bullseye on these bullet points and many more, service teams must learn new ways to add value for customers via sales and service training.
Since their work puts them in direct contact with your customers, field service engineers are in a unique position to uncover real insights about each customer — insights that ultimately add value both for your customers, and for your company.
Technology Services Industry Association research indicates that service people are in front of customers an average of 70 times per month. For an organization with 100 field service people, that's 7,000 opportunities every month. And, unlike a salesperson, service engineers are generally regarded as people whose sole purpose is to address the customer's challenges, rather than sell them something.
This is one important reason that specialized sales and service training for service technicians is a great way to help businesses get the most out of the service engineer/customer dynamic.
By equipping your technicians with enhanced interpersonal communication skills, you enable them to begin developing a deeper understanding of each customer that goes well beyond simply installing or fixing machines.
The goal is to empower your field service professionals with the ability use this deeper understanding to discover new and innovative ways to create value for your customers. This will increase customer satisfaction and — ideally, over time — help increase revenue for your customer's organization, as well as your own.
How Sales & Service Training Can Add Value for Your Customers
Many service organizations are searching for ways to make their customers happier – 72% of organizations are now prioritizing improvements in customer satisfaction in their field service offerings.
One answer for many companies is to provide sales and service relationship training, which prioritizes customer relationships and empowers service technicians with new tools and insights.
These new strategies help technicians leverage customer interactions and enhance rapport, leading to added value for both the customer and the service company. But how exactly can your field service teams add value? Here are 5 ways.
1. Understand the Customer's Big Picture
As we know, customers want suppliers who are focused on helping them achieve their larger business outcomes. And in order to do this, service technicians need to know what these outcomes are – they need to understand the customer's Big Picture.
What is the customer trying to achieve as an organization? Reduce costs? Increase productivity? Increase growth? Become more competitive? Maybe they are focusing on a couple of these areas at the same time. The point is, if your service technicians understand what the customer is trying to achieve, they can begin adding value for customers in the areas that matter most.
Consider one situation in which a customer service manager realized that, due to changing market conditions, his customer's Big Picture focus was shifting from growth and competitiveness to productivity and cost. Therefore, the customer was now focused entirely on reducing costs, including the cost of the service contract.
Instead of trying to negotiate to keep the existing service contract, the customer service manager studied and reconfigured the total resources required to maintain uninterrupted equipment uptime, using both the customer's own employees as well as the external supplier's people. He then proposed a "total service cost model" that ensured maximum equipment uptime at optimized costs.
By realizing that the customer's needs and priorities were changing, this customer service manager was able to add value by proactively proposing a new agreement that helped achieve the customer's goals while also preserving the service contract.
2. Focus on the Customer's Outcomes
With the customer's Big Picture in mind, your service technicians can add value for your customers by helping them achieve their targeted outcomes.
Take, for example, the installation of new equipment. Typically, the service person installing the equipment is focused solely on doing that specific job on time and on budget with minimal delays. However, the customer's targeted outcome is getting to the optimum output from the new equipment as quickly as possible.
For the customer this may mean addressing additional issues — everything from training the equipment operators to ensuring that all of the other suppliers who contribute to getting the new equipment up and running execute their parts on time. All of these contributors to the customer's targeted outcome — time to output — represent opportunities for the equipment installer to add value for the customer by anticipating and addressing the problems that are likely to occur beyond his own specific area of responsibility.
3. Uncover the Customer's Real Problems
When dealing with a customer's request, do your service people take time to understand their real problems? Not just their immediate technical issues, but their real, root-cause problems?
An easy way to illustrate this concept is with an Iceberg. At the top of the Iceberg, above the waterline, are the technical issues that are most easily seen — things like cost, performance and time. However, at lower levels of the Iceberg, below the waterline, there are typically other problems that are less obvious and often harder to uncover.
Problems that lurk below the waterline are often real sources of pain for the customer. Sometimes customers themselves aren't even aware of these problems. Problems could be personal issues such as a lack of self-confidence or organizational barriers such as internal politics. By discovering and openly communicating about these real but hidden issues, problem solving becomes much faster and more effective.
Imagine, for example, that a customer complains that your system is not performing as it should. That may be true, but the service technician may also suspect that the real problem is that the people operating the system don't have all the necessary skills to do so effectively. Or the customer himself may believe that the real problem is that the system needs a major upgrade, but he also knows his management will never approve the investment.
If the service person addresses only the above-the-waterline situation as the customer explains it, he or she is unlikely to fix the technical problem completely.
On the other hand, if the service person does get below the waterline, not only will he fix the technical problem completely, he will add value for the customer by helping to address underlying issues as well.
By addressing issues both above and below the waterline, your service people are able to establish their value as trusted partners who understand how to go the proverbial extra mile to add value.
4. Identify Ways to Delight Your Customers
What are your customers' expectations of your field service people? Things like solving their problems and fast response times might come to mind. Your customers expect you to do these things well, and these are the types of things your competitors do too.
However, the best-trained service technicians today also have valuable opportunities differentiate their organization by looking for ways to delight customers. Of course, being proactive and working to build trusted-partner relationships with your customers also helps you gain a competitive edge in your industry.
Here is one example of how working to understand each customer's Big Picture and uncover their real problems enables your service technicians to more easily identify the types of opportunities we're talking about.
This story involves a GPT client who provides technical service and support to offshore oil drillers, work that includes installing and commissioning new equipment on a platform in the Gulf of Mexico. During this process for a customer, one of the service techs realized that the oil rig operators had not thought through their requirements for spare parts. The risk for the customer of not planning for spare parts on an oil platform miles offshore was that they would need to be flown in on an urgent basis, generating significant transportation costs. In addition, the resulting downtime while waiting for parts could potentially cause millions of dollars in lost production.
To help the customer overcome this below-the-waterline issue, the service tech created a simple spreadsheet forecast of spare part requirements and provided it to the customer. The customer was delighted by the service tech's proactivity because it created significant value for the customer in terms of potential cost avoided. As a result of the tech's forecast, the customer placed an immediate order for $250,000 of spare parts inventory.
5. Make Proactive Service a Habit
Like many people, service technicians are often overloaded with work and hustling to get to the next call. That's why you often hear service people describe what is referred to as "stealth service," which translates to "I got in, did the work and got out – the customer didn't even know I was there."
Unfortunately, this approach means a valuable opportunity to connect with the customer and identify opportunities is missed. One service tech described how he created a habit of ending every service call by asking himself, "How else can I help this customer?"
Service people add value for customers when they anticipate recognize needed updates and upgrades before issues or problems and  downtime occur. They can then proactively propose the additional work preventive measures to the customer while servicing other issues.
Creating new habits like these requires training that first makes your service team aware of the impact of changes in behavior, and then provides hands-on, experiential training in new skills and behaviors.
With focused sales and service training, your field service engineers learn to shift their mindset from being mostly reactive in responding to customer requests, issues and problems, to being proactive by anticipating the needs of others and taking action to address them. And with the right training approach, your team will embed these new behaviors into their everyday work and make a habit of exceeding customer expectations.
At Global Partner's Training, we have been providing hands-on, experiential customer relationship training to field service teams for over 15 years. Contact us now to learn more about our programs and how we can help your service team create new value for both your company and your customers.