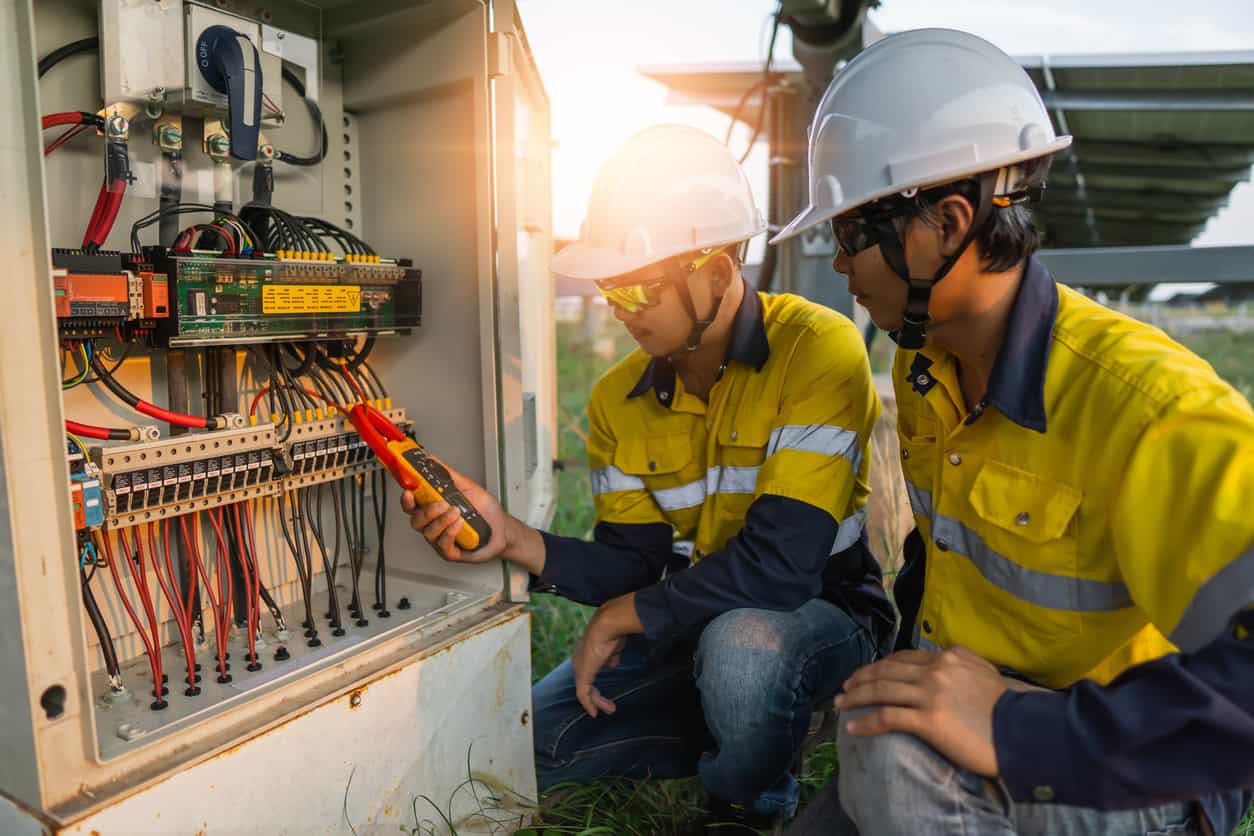 8 Important Field Service Trends for Proactive Companies
Technology was already changing the game in the field service industry before the pandemic forced manufacturers, suppliers and service providers to get creative in meeting customer commitments and expectations. So, not surprisingly, the use of technology tools and strategies figures prominently in the list of top field service trends for 2023.
However, there is much more to the story. Read on for a closeup look at how top companies are adapting and for a glimpse into the future of field service.
Top Field Service Trends for 2023
1. Contactless/Remote Service
The idea of remote service certainly is not new, but it was thrust front and center in 2020 as service suppliers and field service technicians looked for ways to pivot to contactless solutions. Advances in IoT, artificial intelligence (AI) and augmented reality (AR) have helped make this possible.
One of the common methods of moving toward remote and/or contactless service involves remotely diagnosing an issue based on data captured by IoT-enabled devices, sending the parts/equipment needed for the repair, and then guiding the customer through the process.
In one respect, such a move can create savings when you add up the technician labor costs, travel time and vehicle expenses. However, contactless or remote service also creates additional challenges, especially with regard to what is lost when person-to-person interactions are less frequent.
First, the service person loses an important "field of view" when remote contact becomes the norm. Think of it as the difference between staring into a screen vs. standing in a factory or workplace and being able to incorporate all of the "information" that surrounds you into your ability to help the customer.
Related to this, an automated exchange of data – sometimes without a human to understand context and ask key questions – creates increased risk that issues may be missed. As a result, customers may be more likely to experience repeated troubleshooting, parts mix-ups and longer resolution times.
Just as important, or arguably even more so, is the impact on customer relationship building. This is an area where remote and/or contactless service can change the nature of a client relationship, and certainly makes the person-to-person interactions that do occur more important than ever. Read on for a closer look at the incredible value of customer relationship building.
2. The Implementation of New Processes & Technologies
In the past, it was often assumed that field service techs would make regular site visits to customers for the usual updates, fixes, maintenance and more. However, due to COVID-19, some customers are evaluating new technologies to determine whether to move toward adopting them permanently.
For example, a technician may now be able to use augmented reality (AR) and virtual reality (VR)-based applications and tools to access information about the device they've been sent to fix, including repair history and diagnostics, without having to take it apart. This remote access is made possible through integration between AR/VR applications, field service software and/or customer relationship management software.
While customers are seeing the benefits of adopting such new technologies for basic repairs, they are also recognizing the need to have service suppliers on site for more complex situations.
In fact, many customers clearly recognize the value their service supplier provides as a trusted advisor. In one study by field service management firm IFS, customers were asked what role they wanted their service technicians to have going forward. The majority of customers opted for both a technical service person (which has the potential to be done remotely) and a trusted partner (which ideally occurs onsite).
3. Predictive Maintenance Data
Predictive maintenance is, of course, the practice of using high-tech monitoring to predict equipment disruptions, failures, etc. and employ targeted, data-driven maintenance to prevent issues before they happen. Often handled remotely, predictive maintenance enables customers and their service suppliers to take the appropriate preventative measures in order to avoid unexpected failure and, crucially, decrease maintenance costs.
It is no secret that many field service departments and organizations are now emphasizing predictive maintenance or transitioning toward doing so. This typically involves using IoT-enabled solutions to proactively monitor the health and uptime of key equipment, set up alerts and, in some cases, trigger predetermined maintenance-related actions. Predictive maintenance data provides significant opportunities to reduce the risk of catastrophic equipment failure while also extending equipment life cycles.
Proactive service leaders, however, don't simply provide the data and the remote or onsite maintenance. They also help position themselves to add value by developing a deeper understanding of how the data and the insights it contains connect to each customer's big-picture business strategies and objectives.
4. Overhauling Employee Risk Management Policies & Practices
Most organizations today – having been forced to temporarily limit human interaction due to COVID-19 – will likely move forward with a heightened sense of caution and awareness around health-related safety protocols.
This affects decisions being made around onsite interactions with third-party vendors, as well as important field service activities. Field service organizations are making similar calculations to ensure they are safeguarding their service techs and other employees. In some cases, the policies, practices and protocols related to these decisions (from physical distancing, hand sanitizer and masks to remote vs. onsite interaction) will affect how field service-dependent companies connect with their customers going forward.
5. Self-service
Self-service is another method for addressing customer and technician safety by reducing person-to-person contact – one that relates to a larger, ongoing business trend enabled by technology. According to a report from ZenDesk, 69% of customers want to resolve as many issues as possible on their own.
For field service organizations, this includes automated help desks, "intelligent" chatbots and comprehensive customer-accessible knowledge bases and help guides that can enable customers to solve problems without human intervention. One example of this in the field service sector is a knowledge base full of detailed equipment documentation and instructional guides that enable customers to perform low-level repairs without help from a technician.
Chatbots and virtual assistants are now used by customers to ask tech-related questions without the wait time it takes to connect to a live service representative or dispatcher. No matter which strategies a field service organization uses to facilitate self-service, there should always be a clear path for escalation to a human service rep should a customer encounter an issue that they can't easily remedy themselves. Self-service actions taken by customers should also be logged and made visible in service reviews, as important telltale patterns may emerge.
6. Using Technology for Training
Companies whose mission includes field service also face multiple challenges when it comes to staffing. According to data from The Service Council, 70% of field service orgs are concerned about the knowledge loss from a retiring field workforce — a serious concern, given that the majority of field service technicians are over the age of 40 (43.7 in one recent report).
This knowledge loss has created a talent gap, one that has been historically difficult to fill. However, embracing new technology has consistently been proven to attract new workers from younger generations. By making leading-edge technology a part of training — for example, enabling trainees to put their skills to the test in virtual environments or making it possible for seasoned techs to coach newcomers out in the field using AR-enabled smart glasses — field service organizations can use technology to help overcome the skills gap.
7. Optimizing Customer Relationships
One of the urgent challenges facing field service providers is that – just as the exciting opportunities created by new technology coincide with notable health and safety-related shifts discussed above – the value to be gained by optimizing customer relationships feels more significant than ever.
Related Reading: How Digital Transformation and the COVID Pandemic Are Driving the Need for New Customer Relationship Skills
This is why many companies are reimagining how they nurture and strengthen their most important customer relationships. Common sense tells us that field service technicians and departments can add immense value to their own organizations by sharpening their ability to add value for their customers.
But how? One proven effective method is to equip field service techs with customer relationship-building skills that enable them to:
Discover deeper-level insights into customers' biggest goals and challenges
Combine their enhanced understanding of each customer's big picture with their existing skills and knowledge of your company's unique ability to help
The goal here is to position your field techs to add value for your customers in unexpected or outside-the-box ways – ultimately positioning your team as a trusted advisor that is clearly committed to not just solving problems but helping them achieve success.
8. Investing in Advanced Customer Relationship Training
Employing a next-level, customer relationship-building strategy has proven benefits. We should know; we've been helping manufacturers and service providers benefit from the art and science of building strong customer relationships for several decades now.
We hinted at how this works in the section above about "Optimizing Customer Relationships." And we have a lot more helpful information to share on our Global Partners training blog (example: How a Customer-Centric Strategy Helps Your Field Service Team Drive Revenue). But the best source for a clearer understanding of how customer relationship training can help is our Total Customer Focus page.
There you will find detailed information on how such training might help your organization. You will also learn about exciting format options – onsite, virtual and hybrid – to customize such training to your company's specific needs and goals.
No matter which approach works best for your organization, our rigorous, industry- and client-specific embedding process has been designed and honed to give you a competitive edge as you confront the challenges discussed above and work to build longer, stronger, more fruitful business relationships.
Highlights common to each format option include:
Training that is customized to your unique circumstances
Training that is focused on developing and applying new tools and skills, rather than lecturing
Participation in practical, highly realistic training scenarios created to sharpen your ability to achieve win-win business outcomes
Key differences include:
The more intensive focus and person-to-person interaction provided by training that is conducted at least partly onsite may work better for some organizations.
Virtual training provides greater flexibility and reduces time out of the field for participants and offers the benefit of giving trainees additional practice with their virtual customer communication skills.
Our expert customer relationship training facilitators and leadership team are always available for a no-strings conversation about which modality might work best for you, including a hybrid (part virtual, part face-to-face) model.