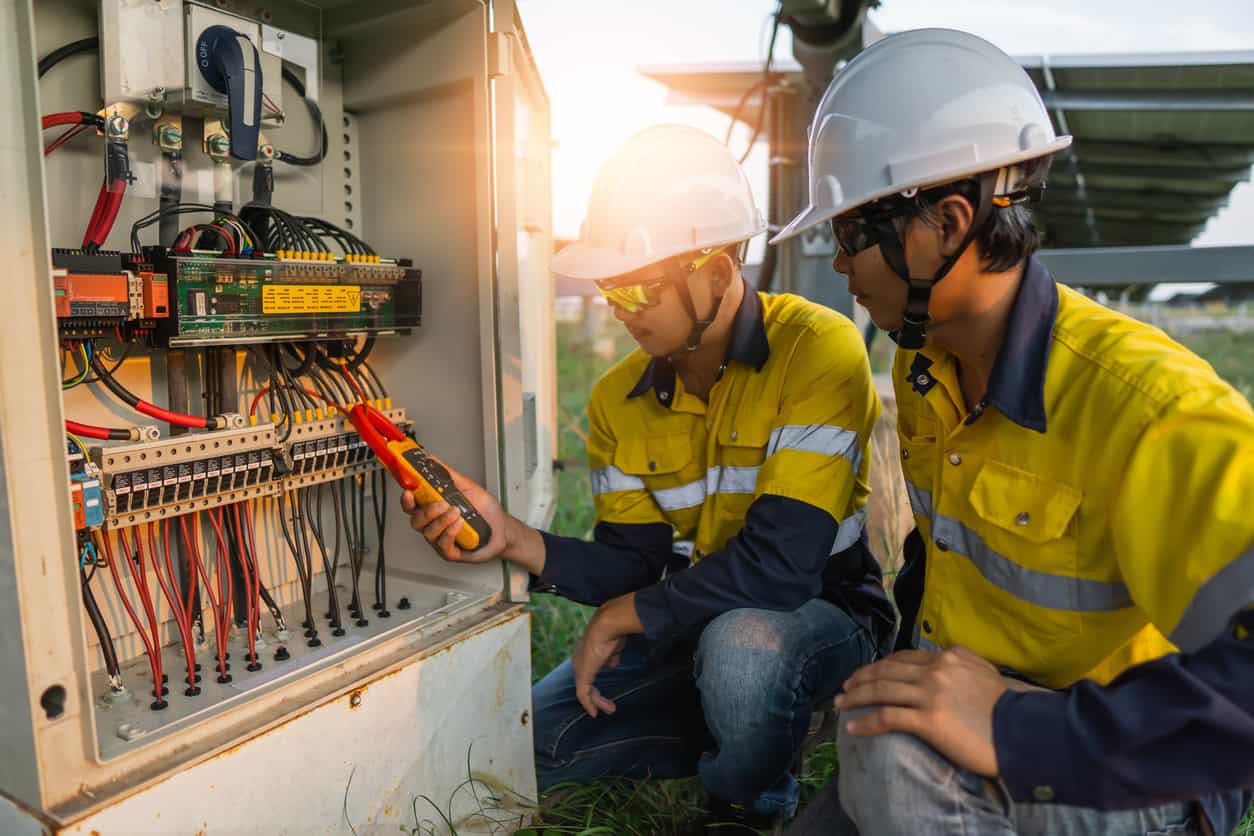 8 Important Field Service Trends for Proactive Companies
Technology was already changing the game in the field service industry before the pandemic forced manufacturers, suppliers and service providers to get creative in meeting customer commitments and expectations. Since then, we've seen a greater push toward automated work orders, AI-driven analytics for more personalized customer service and an increasing use of mobile and customer self-service technologies. So, not surprisingly, the use of technology tools and strategies once again figures prominently in the list of top field service trends for 2023.
However, there is much more to the story. Economic growth continues to be slow — though we may yet be able to avoid a full recession — and combined with rising interest rates and a sharply divided government, the threat of economic instability is real. Plus America's labor shortage persists, with workforce participation remaining below pre-pandemic levels. While these issues can add extra burdens to company operations, they also create an opportunity for those willing to proactively adopt the right tech and training to increase efficiencies and enhance their level of customer service.
Read on for a look at the top trends shaping the future of field service.
Top Field Service Trends for 2023
1. Preference for Contactless/Remote Service
The concept of remote service continues to gain popularity following its necessity during the pandemic when service suppliers and field service technicians looked for ways to pivot to contactless solutions. Advances in the Internet of Things (IoT), artificial intelligence (AI) and augmented reality (AR) have continued to provide greater levels of contact-free service, allowing businesses to:
Expand their field service capabilities
Provide immediate responses to customer problems
Optimize work distribution between field technicians
Reduce travel time and lower service operations costs
In addition to those increased efficiencies, remote service continues to protect the health and safety of technicians.
However, there are challenges that come with contactless and remote service, notably the loss of a "field of view" when person-to-person interactions become less frequent. It's the difference between staring into a screen vs. standing in a factory or workplace and being able to incorporate all of the "information" that surrounds you into your ability to help the customer.
As contactless and remote service continues to grow as a popular field service trend, there are risks that the exchange of data may lose an important "human touch" necessary for understanding context and forming strong customer relationships. While advanced conversational AI can provide helpful contextual analysis and near-human responses, it still falls short of the "real thing."
As remote and/or contactless service changes the nature of a client relationship, it makes the person-to-person interactions that do occur more important than ever. To continue to provide effective and top-of-the-line support, field service technicians will require training not just on the use of digital technologies but how to build and maintain customer relationships in this new environment.
2. Wide-ranging Impacts From Workforce Shortages
The U.S. continues to face a labor shortage across all industries. According to the U.S. Chamber of Commerce:
Last year there were 3 million fewer Americans participating in the labor force compared to 2020.
The number of early retirees grew by 2.2% from 2019 to 2021.
Women's involvement in the labor force is currently at its lowest level since the 1970s.
If every unemployed person found a job, the country would still have 4.2 million open jobs.
The field service industry is not immune to these workforce shortages, as there aren't enough skilled workers entering the field to replace retiring technicians. According to data from The Service Council, 70% of field service orgs are concerned about the knowledge loss from a retiring field workforce — a serious concern, given that the majority of field service technicians are over the age of 40 (43.7 in one recent report). This knowledge loss has created a talent gap, one that has been historically difficult to fill.
Companies may not be able to hire all of the additional technicians they need, but they can employ technologies and training processes that can help their existing technicians be more efficient and make the onboarding of newer technicians faster and simpler. Digital applications can provide instant, remote access to service records, customer history, training programs, and workplace guides for constant support while in the field. Making use of virtual and blended training formats can make training programs more flexible and able to work with existing schedules, quickly upskilling new hires to not only take on the standard job responsibilities but to also adapt to a rapidly changing digital workplace environment.
3. Continued Growth of Predictive Maintenance Data
Predictive maintenance is another technology that continues to gain prominence across industries. A report by IoT Analytics shows that:

In the service industry in particular, it's no secret that many field service departments and organizations have been utilizing predictive maintenance to anticipate client needs, reduce outages and decrease costs. High-tech, predictive monitoring has been especially helpful in enabling customers and their service suppliers to take the appropriate measures to prevent issues before they happen to better avoid unexpected failures and, crucially, decrease maintenance costs.
The near future will see the deployment of even more smart and IoT devices and integration with more advanced AI programs to better predict service needs, reduce the risk of catastrophic equipment failure and extend equipment life cycles. Proactive service leaders, however, don't simply provide the data and the remote or onsite maintenance. They also position themselves to add value by developing a deeper understanding of how their collected data and the insights it contains connect to each customer's big-picture business strategies and objectives.
4. Growing Prevalence of "as-a-Service" Models
The rise in "Everything-as-a-Service" (XaaS) business models is something that we also identified as a top manufacturing customer service trend. This shift towards subscription-based models continues to grow in popularity, as it allows companies to sell results to their customers, rather than just equipment and services. A McKinsey report showed that more than three-quarters of surveyed executives have remote-first, contactless service options that are either being scaled up or fully deployed in operations.
XaaS models can be a win-win for both parties — customers can be confident in more predictable costs and enhanced support while businesses can enjoy consistent income from ongoing subscription contracts rather than relying on a one-time product purchase. For equipment manufacturers, this can mean greater demand for usage-based pricing and renting or leasing machines, which can also be an opportunity for locking in longer contracts or creating new revenue streams.
5. Greater Demand for Customer Self-service Options
According to a report from ZenDesk,
Clients want greater transparency into their work orders and service requests as well as instant access to appointment calendars, the ability to track the technician en route and any other data point to ensure operations are running well.
For field service organizations, these self-service options include automated help desks, "intelligent" chatbots and intelligent virtual agents (IVAs) and comprehensive help guides that can enable customers to solve problems without human intervention. One specific field service example would be a customer-accessible knowledge base full of detailed equipment documentation and instructional guides that enable customers to perform low-level repairs without help from a technician.
No matter which strategies a field service organization uses to facilitate self-service, there should always be a clear path for escalation to a human service rep should a customer encounter an issue that they can't easily remedy themselves. Self-service actions taken by customers should also be logged and made visible in service reviews, as important telltale patterns may emerge.
6. Further Integration of Technology for Training and Field Service
Aside from remote and self-service options, expect to see further integrations of digital technology to increase efficiencies and overcome skills gaps as veteran service technicians retire. Mobile technology has proven to be such an essential asset for technicians, we can confidently expect to see continued adoption and advancement throughout the field service industry. Field service-specific mobile apps provide real-time access to work orders, customer information, inventory and collaboration tools — no matter the technician's location. Technicians can even retrieve and review their schedule while on the go, complete with turn-by-turn directions to the client's site.
Artificial Intelligence (AI) will also play an increasingly important role in both training and field as it's integrated across areas of the organization. Beyond just automating simple tasks, the next generation of AI-powered algorithms can optimize field service schedules and offer predictive insights. AI can also be integrated with other leading-edge technology to enhance training — for example, enabling trainees to put their skills to the test in virtual environments or making it possible for seasoned techs to coach newcomers out in the field using AR-enabled smart glasses.
7. Optimizing Customer Relationships
One of the urgent challenges facing field service providers is that — just as the exciting opportunities created by new technology coincide with notable health and safety-related shifts discussed above — the value to be gained by optimizing customer relationships feels more significant than ever. There is a specific emphasis on delivering exceptional customer experiences through personalized service, and we've seen that up to 72% of B2B buyers will actually only engage with personalized messaging.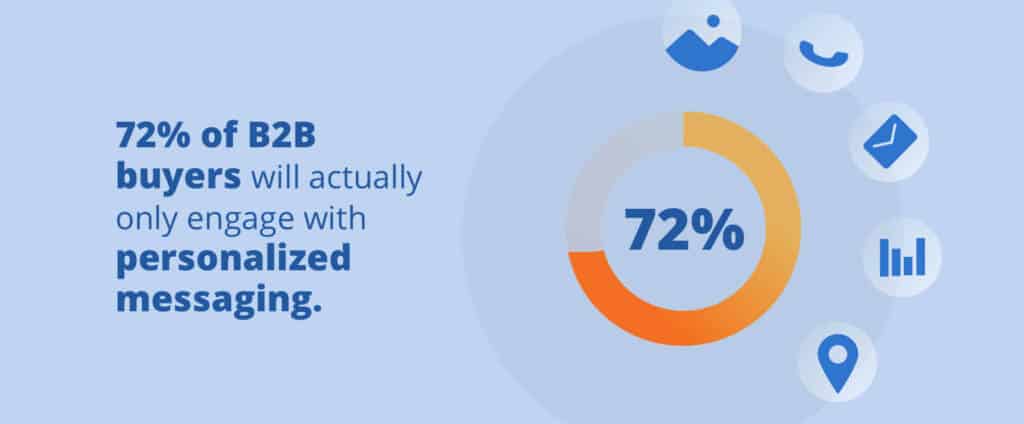 Related Reading: B2B Sales Trends that Put the Customer First | 2023
This is why many companies are reimagining how they nurture and strengthen their most important customer relationships. Common sense tells us that field service technicians and departments can add immense value to their own organizations by sharpening their ability to add value for their customers.
But how? One proven effective method is to equip field service techs with customer relationship-building skills that enable them to:
Discover deeper-level insights into customers' biggest goals and challenges
Combine their enhanced understanding of each customer's big picture with their existing skills and knowledge of your company's unique ability to help
The goal here is to position your field techs to add value for your customers in unexpected or outside-the-box ways — ultimately positioning your team as a trusted advisor that is clearly committed to not just solving problems but helping them achieve success.
8. Investing in Advanced Customer Relationship Training
Employing a next-level, customer relationship-building strategy has proven benefits. We should know; we've been helping manufacturers and service providers benefit from the art and science of building strong customer relationships for several decades now.
We hinted at how this works in the section above about "Optimizing Customer Relationships." And we have a lot more helpful information to share on our Global Partners training blog (example: How a Customer-Centric Strategy Helps Your Field Service Team Drive Revenue). But the best source for a clearer understanding of how customer relationship training can help is our Total Customer Focus page.
There you will find detailed information on how such training might help your organization. You will also learn about exciting format options — onsite, virtual and hybrid — to customize such training to your company's specific needs and goals.
No matter which approach works best for your organization, our rigorous, industry- and client-specific embedding process has been designed and honed to give you a competitive edge as you confront the challenges discussed above and work to build longer, stronger, more fruitful business relationships.
Highlights common to each format option include:
Training that is customized to your unique circumstances
Training that is focused on developing and applying new tools and skills, rather than lecturing
Participation in practical, highly realistic training scenarios created to sharpen your ability to achieve win-win business outcomes
Key differences include:
The more intensive focus and person-to-person interaction provided by training that is conducted at least partly onsite may work better for some organizations.
Virtual training provides greater flexibility and reduces time out of the field for participants and offers the benefit of giving trainees additional practice with their virtual customer communication skills.
Our expert customer relationship training facilitators and leadership team are always available for a no-strings conversation about which modality might work best for you, including a hybrid (part virtual, part face-to-face) model.